The Largest Pride Parade in Oklahoma Just Keeps Growing!
The 42nd annual Tulsa Pride Parade is sure to be the best! The route passes through historic Downtown Tulsa and culminates at the Dennis R. Neill Equality Center to kick off an evening of headline entertainment, food, drinks, and fun.
Registration is now open for the 2024 Tulsa Pride Parade, and we can't wait to see you there!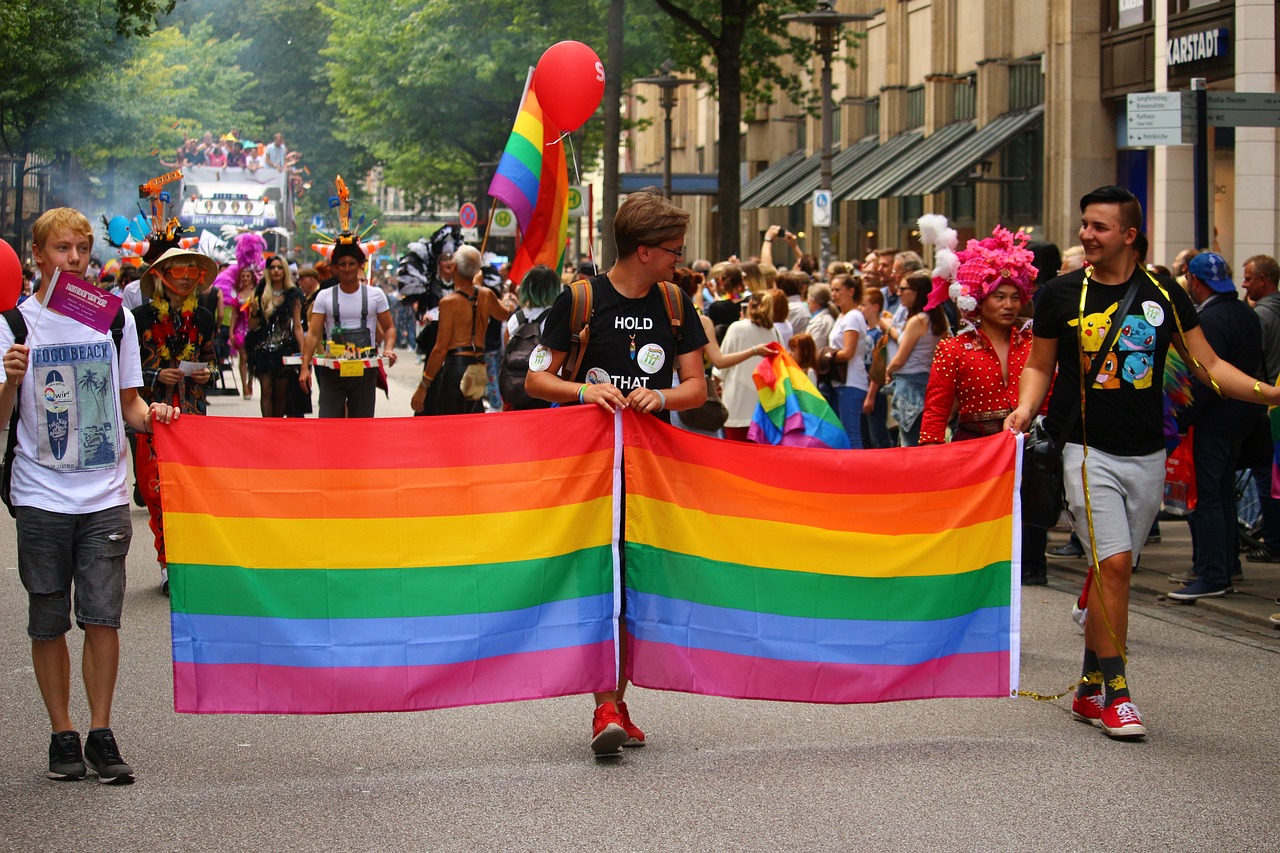 Non-Profits
$250
Add a float or other vehicle + $50
For-Profits
$300
Add a float or other vehicle + $100
Rules and Regulations for Parade Entries
Check in begins at 4:30 p.m. at 13th and Boston Avenue in the north parking lot.
Shuttles begin leaving from the Tulsa Pride Festival at 4 pm in front of the West Festival Gate area around the old Tulsa Fire Station at 4th and Frankfort.
The Shuttles take you from the Tulsa Pride Festival to the Parade staging area at 13th and Boston Avenue. The shuttle will continue to run until 30 minutes after the parade.
All parade entries must be paid prior to participation.
All parade participants must be checked in by 5:00 pm in the north parking lot.
The Boston Avenue United Methodist Church hosts our Parade Staging Area. The church is open for restroom use and access to water fountains. Please respect their space.
Please make sure to dispose of any trash, cigarette butts, water bottles, soda cans, etc in designated trash bins in the parade staging area.
No liquor or adult beverages are allowed to be consumed in parade staging area or while participating in the parade or along the parade route. Oklahoma ordinances do not permit open containers of adult beverages.
Line-up at 5pm. Parade step off promptly at 6 pm.
All vehicular entries are subject to the traffic laws of the State of Oklahoma and the City of Tulsa and must have a current proof of insurance and the driver must have a current state issued license.
All bags, boxes, and totes are subject to inspection. Please cooperate with the Tulsa Police Department and Tulsa Pride Security Team.
No weapons are permitted in the Tulsa Pride Festival grounds at any time.
Parade Entry Participants will provide all necessary supplies to operate their parade entry safely.
Parade Entry Participants agree to comply with all instructions from the Tulsa Police Department and the Tulsa Pride Staff.
Parade Entries may not throw items to the crowd. Handing out items to the crowd is permissible. (City of Tulsa Ordinance.)
Walking contingents line up on 13th Street. Your vehicles can park in the east parking lot and the south parking lot. No vehicles on the north parking lot.
Large company vehicles, buses, and floats line up on Boston Avenue single file from 13th to 15th streets.
Vehicles, and cars and mid-size trucks assemble on the west parking lot across from Boston Avenue United Methodist Church. No vehicles on the north parking lot.
If a walking contingent accompanies a vehicle or float they need to wait for that vehicle to enter the parade route before stepping off.
You will encounter protesters. Do not engage them.
Tulsa Pride Sponsorships are Available Now!